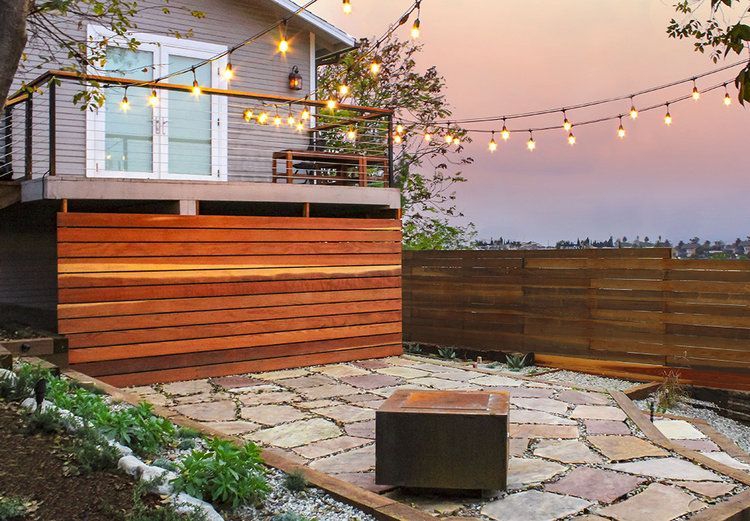 With the holidays in full swing, step into a backyard that says "Let's get festive". It's ready for day & night entertaining and family fun with a flagstone patio, string lights, and fire pit.
This hillside landscape is the perfect place to relax and admire a classic LA sunset.
The redwood privacy screen makes for a dramatic backdrop. And the plants around the border add pops of life and color.
You can get to the front safely, and in style with the concrete paver walkway and rows of copper path lights & succulents.